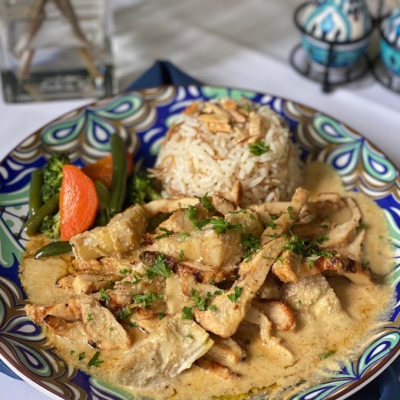 Lemon Chicken
$24.15
---
Slices of chicken breast with artichoke hearts sautéed in lemon and garlic. .
ORDER ONLINE
0 customers Lemon Chicken! Leave a review to let us know what you think.
You may also like
---
Shrimp sautéed in butter and lemon, topped with our special sauce (a mixture of tomatoes and onions). .
Fresh green beans simmered in our fresh tomato seasoning sauce. with lamb or beef. .
Our delicious sauce: a mixture of tomatoes, onion, garlic and Mediterranean seasoning. .